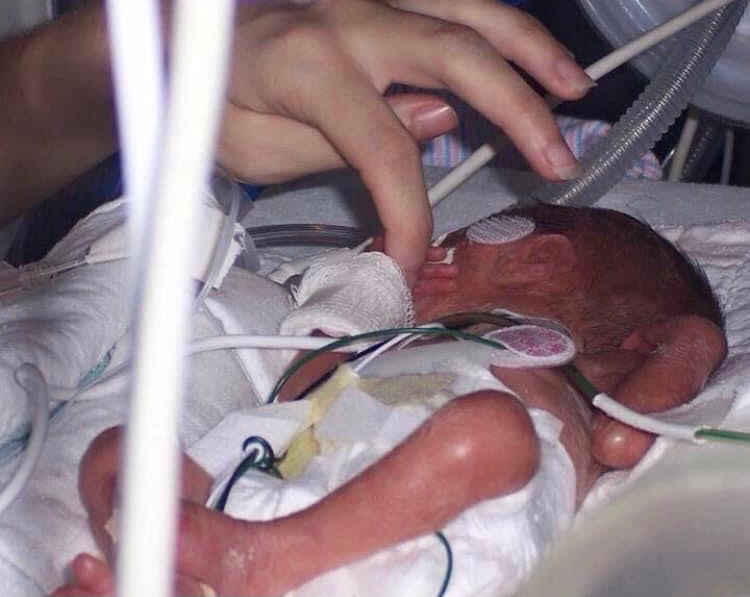 Taigen Rose Finley
born June 30th, 2007
written by Ross & Rose Finley
I am a grieving mom. I am a rainbow baby mom. I am a mom who struggled with secondary infertility. I am a mom who gave life to a baby girl who showed me a love like no other and changed my soul. I am a mom who gave life to a baby boy who saved my life and continues to every day. I am a mom who gave life to two baby girls who are our greatest blessings. I am a mom who gave life to a baby girl who is everything we never knew we needed.
Our Story
I started my motherhood journey at 19 years old. My husband, Ross, and I grew up together as childhood friends and we dated all of highschool. We knew someday we wanted to start a family, but we didn't know our parenthood journey would start at such a young age and what we were about to experience.
Taigen Rose Finley 6/30/07-7/23/07
I found out I was pregnant a few weeks into my second semester of college. I called Ross and was crying. I emailed (yes, emailed) my mom to tell her; we laugh at that now! The conversations at home with our parents were emotional, but once we all got through that we were all ready to welcome this beautiful surprise into our lives!
Besides being sick 24/7, my pregnancy was uncomplicated. Ross and I bought a house and we were working hard to make it our home and to welcome our sweet girl. June 29 Ross had been working outside on the landscape, so that night we were just having a quiet night at home and went to bed early. I woke up In the middle of the night to go to the bathroom and had a gush of blood. I woke Ross up and we went to the ER. I didn't call my parents because they were out of town and I honestly didn't know if this was serious or normal.
I was sent to labor and delivery. I was told bleeding was normal in pregnancy and the on-call Dr. sent me home. I was thinking ok great no need to call my parents and worry them over nothing. We went home and looking back on it now I was clearly in labor! I remember cramping so bad and not being able to get comfortable all night. Early in the morning I felt like I had to have a bowel movement, so I got up and I had a gush of blood and a lot of pressure. I woke my husband up and told him I was going back to the ER but he could stay home because it was probably nothing.
I drove myself to the hospital and when I got to labor and delivery, they checked me and my daughter's foot was presenting and I was 7 cm. dilated. Queue chaos (as a nurse now I know it was organized chaos). I remember calling Ross and my mom. I remember my mother in law getting there before everyone else and praying over me. I remember my parents rushing off the elevator as I was being rolled back to the OR. They were 2 hours away and I don't even want to know how fast my dad drove to get home.
I remember when our daughter was born my amazing OB Dr. saying she's beautiful and I got to hear her cry. Our hospital does not have a NICU so the nurses and pediatrician got her stable before the team from Springfield got there. I was with her when she was baptized and then she was airlifted to Springfield and I had to stay behind. Ross stayed with me and my parents went to Springfield to stay with our daughter. I was discharged the next day.
I remember meeting with the doctor's in the NICU and they told us she was very sick and babies born this early have a very low survival rate. But she lived…she lived for 23 days and in those 23 days she showed us a love like no other.
14 years ago we held our daughter for the first and last time. I remember being terrified waiting to hold her because it meant letting her go but the moment they put her in my arms my heart exploded and the moment they took her away my soul changed forever.
Charles "Lucas" Finley 8/8/08
With our daughter it was determined that I had a placenta abruption and an incompetent cervix. 6 months after our daughter passed away we found out we were pregnant again. The plan for this pregnancy was to have a cerclage placed, which is a stitch placed in my cervix to prevent early dilation. My pregnancy with our son was uncomplicated. Pregnancy after infant loss brings about a lot of emotions. His name is Lucas which means bringer of light. He was our light at the darkest time.
Mattie Louise Finley and Brynn Francis Finley 8/19/13
Our son was born in 2008, it would take us 5 years for our next pregnancy. In 2011 we were actively trying to conceive and after a few months with no success I scheduled an appointment with my OB doctor. I was diagnosed with secondary infertility. Two long years of medication and blood work and negative pregnancy test after negative pregnancy test.
Our last cycle before we were scheduled for our IUI, I got that positive pregnancy test we had desperately been praying for. Blood work was scheduled over the next few days and everything was looking great. I started experiencing severe nausea and vomiting and my HCG was tripled, so my OB ordered an early ultrasound. My husband was convinced we were having twins (twins run in my family). I remember my OB Dr. having the ultrasound screen towards her and she was just smiling and when she turned the screen towards us and I saw two beautiful babies.
We were excited, but I was also nervous because I knew I would be a high risk pregnancy. I got another cerclage placed. I had hyperemesis gravidarum and in and out of the hospital for infusions. As my pregnancy progressed, it was determined they were Mono-Di twins. So they were identical twins who shared one placenta and each had their own amniotic sac, which definitely put me in the high risk category. We were sent to Springfield to see a specialist. We were being seen at the same hospital, where 6 years ago, we were with our first born daughter.
It was extremely emotional walking into our first appointment. It was even more emotional walking out of our first appointment because we were told that baby "B"s umbilical cord did not get attached to the placenta well and she had a decreased blood flow in her umbilical cord. She was not growing at the same rate as baby "A". She was diagnosed with Selective Intrauterine Growth Restriction. We were told she had a high risk of passing away in utero. We walked out of the hospital feeling devastated.
The next few weeks waiting for our next ultrasound were full of so much anxiety. Our next ultrasound showed baby "B"s blood flow as stable. The Dr. told us this is a good sign and we are going to do everything we can to deliver two healthy babies. That's exactly what we needed to hear. We continued to travel to Springfield weekly and sometimes twice a week for ultrasounds. With our local hospital not having a NICU and the status of Baby "B" it was decided I would deliver in Springfield and they would not let me go back 35 weeks, so they would require a NICU stay. The same NICU our first born was in.
Our daughters were born at 32 weeks due to Baby "B"s blood flow showing a decrease on a routine ultrasound. I cannot even begin to describe my feelings walking into the NICU. Over the next month we watched our babies thrive. Walking out of the NICU with our two beautiful babies a month later to go home was bitter sweet. They are our greatest blessings.
Reese Kathleen Finley 5/9/20
Over the next few years my husband, who loves babies and always has baby fever, would mention wanting to have one more baby. I was not on board for the longest time. Four years later my mama heart was telling me ok one more.
I told my husband I was not going to go through months and months of trying. I said we could try until October. I met with my OB Dr. in June. I had a uterine polyp removed in July. I got a positive pregnancy test in September. We were shocked it happened so fast. I had routine blood work done and started having severe nausea and vomiting and my HCG labs were tripled again just like with the twins! I had an early ultrasound done and my first question was is there one or two?! One sweet babe showed up on the screen. I suffered from hyperemesis gravidarum again and had my cerclage placed.
I delivered at 37 weeks at our local hospital. It was the most intimate delivery out of all my c-sections. I had a clear drape delivery and I got to do skin to skin. It was exactly what my husband and I needed for our last baby. She is everything we never knew we needed.
I am grieving mom. I am a rainbow baby mom. I am a mom who struggled with secondary infertility. I am a mom who gave life to a baby girl who showed me a love like no other and changed my soul. I am a mom who gave life to a baby boy who saved my life and continues to every day. I am a mom who gave life to two baby girls who are my greatest blessings. I am a mom who gave life to a baby girl who is everything we never knew we needed. My motherhood journey has made me the mom I am today and I love being their mom.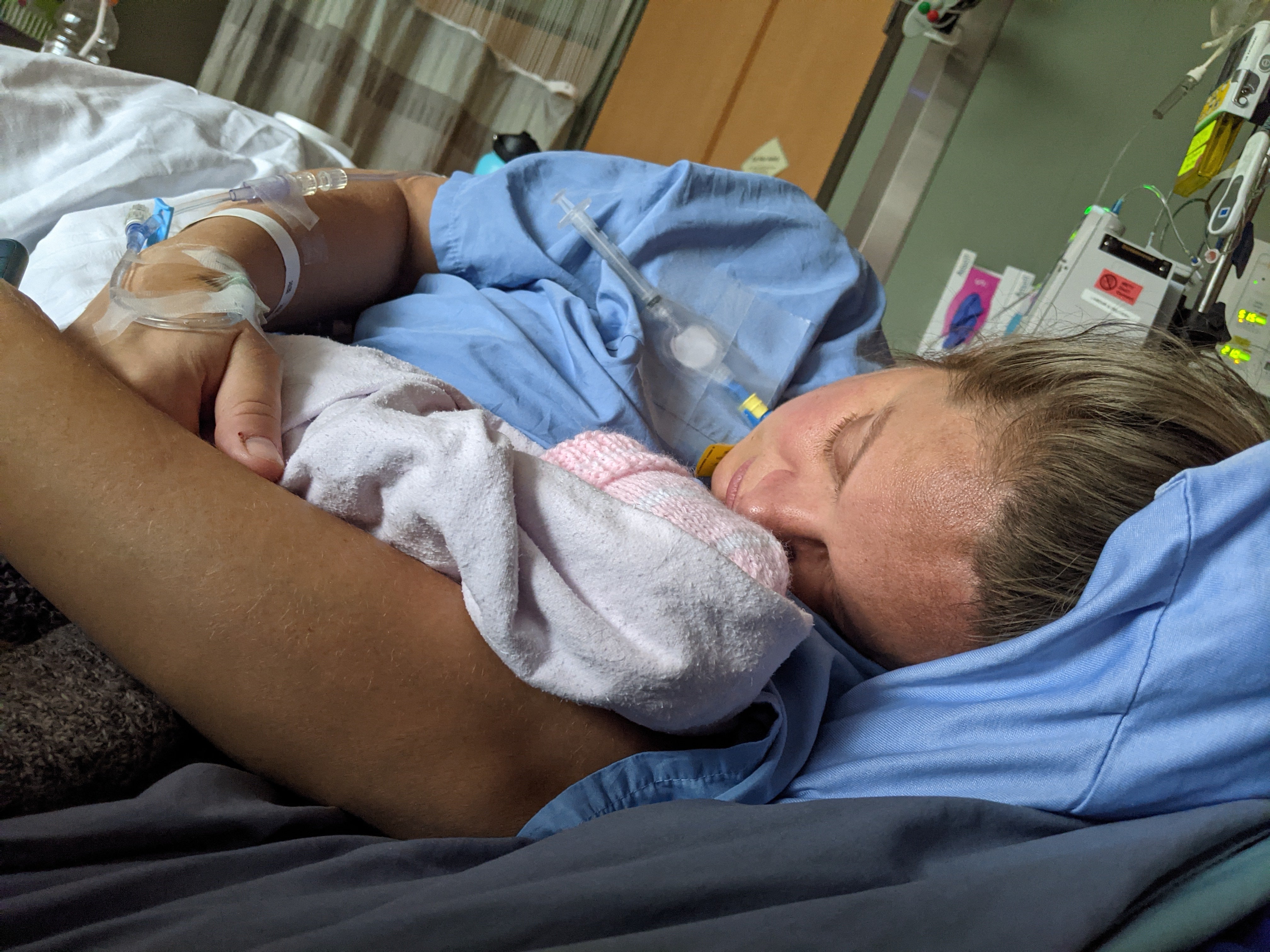 Pregnancy After Loss
" ... I will never forget watching her being carried out of the room by the nurse. I could see the top of her forehead as she was leaving the room. The last time I would ever see my daughter ... "
Read more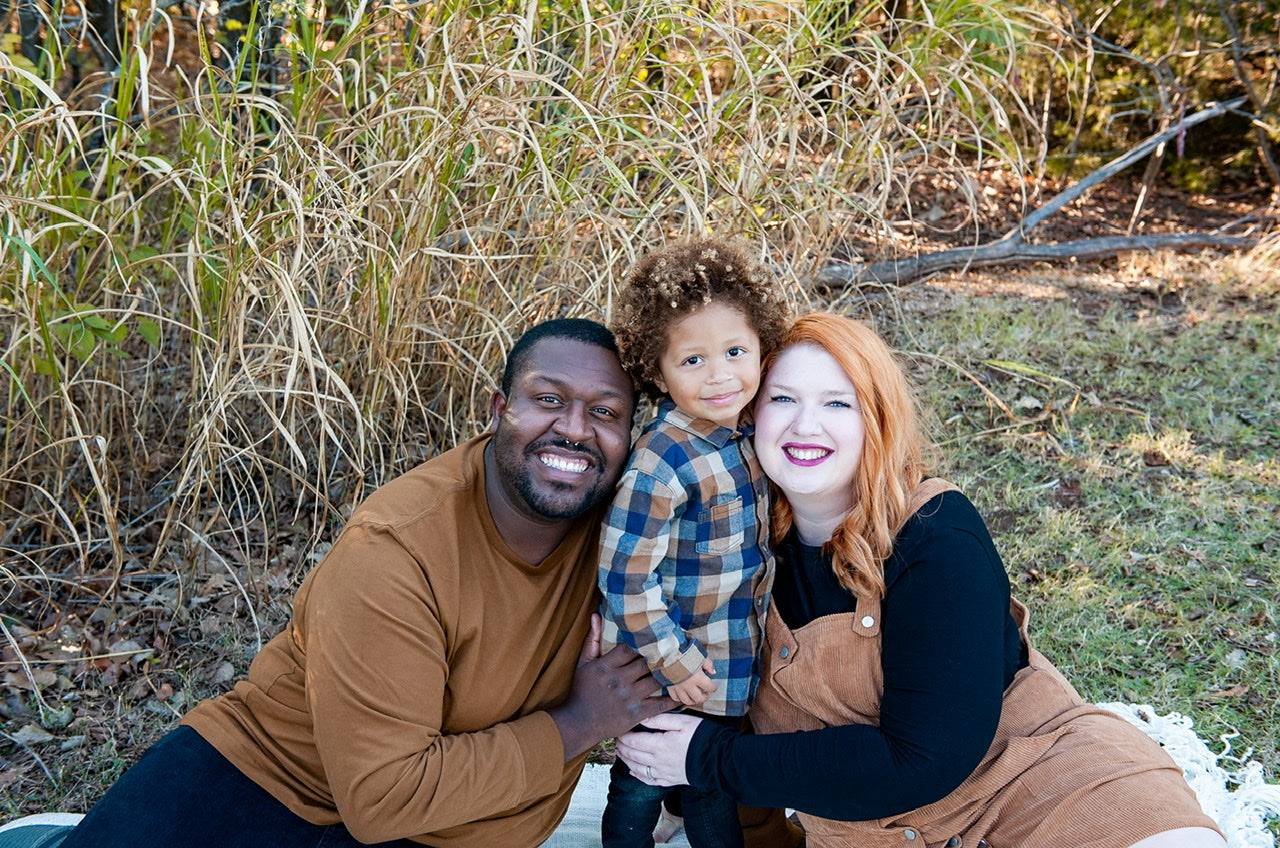 Miscarriage
" ... I was about 9 weeks and I heard those dreaded words for a second time ... 'There is no heartbeat' ... "
Read more