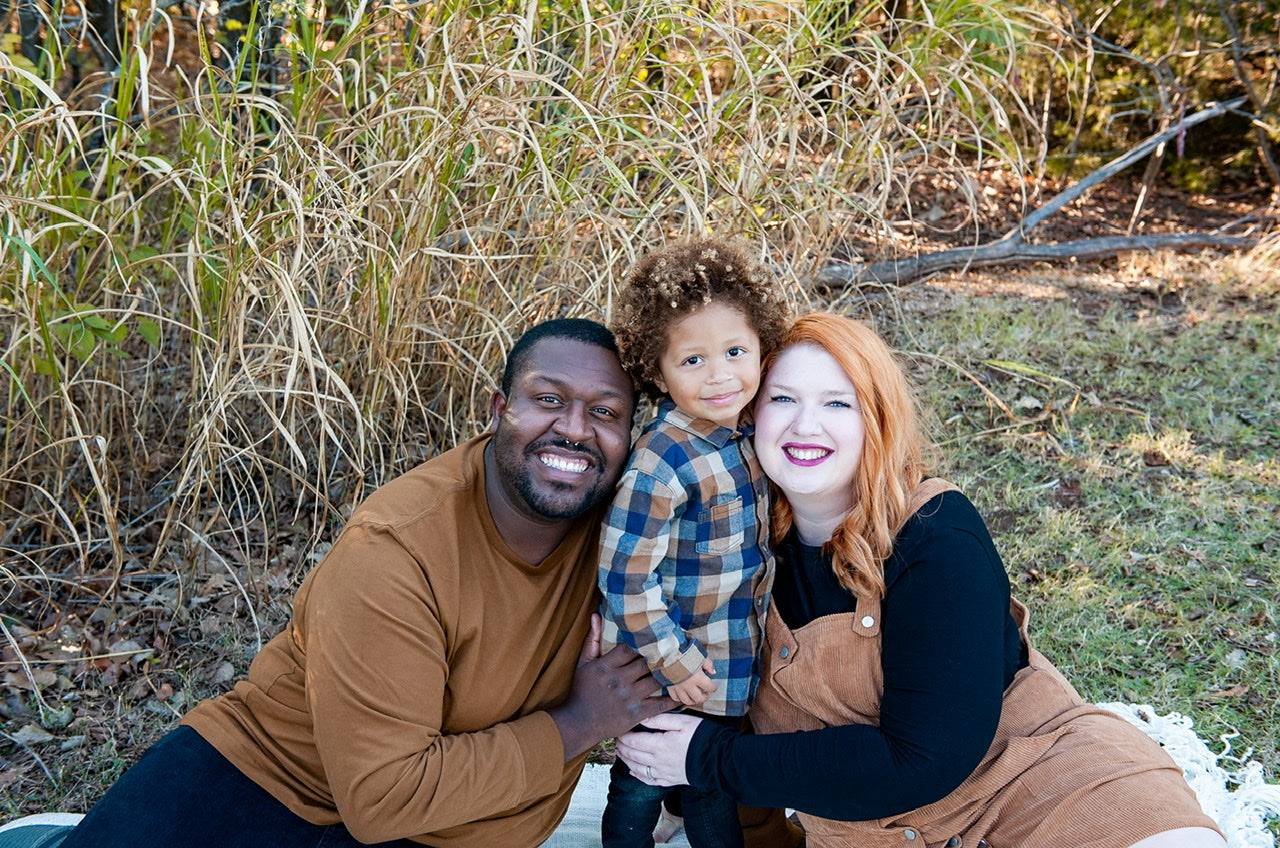 Zakai & Zion
written by Jennifer Cooper
Instagram @_jennifercooper
Zakai & Zion's Story
I found out I was pregnant with baby number two in December of 2020. We were so excited because we weren't actively trying yet. I had my first checkup in January at 8 weeks and baby had a strong heartbeat and was looking great. That same week I went and did a blood test to find out the gender and we did a big gender reveal with our family…it was another BOY! I was over the moon and so was my husband. Our son was getting a little brother!
Shortly after that, my husband got COVID and so did our son and I. I started spotting every time I went to the bathroom. I messaged my OB and they said it was normal and not to worry, so by the time my 12 week checkup came in February I knew in my gut that I was going in and it wouldn't be good news. Sure enough, our son had likely died shortly after our first ultrasound. I was almost 13 weeks and my body was just starting to realize that our son had died about a month prior.
We named him Zakai Ben Cooper. I chose to take the medication to induce the miscarriage and it was a very painful experience. I felt like I was in labor. I needed to push and my cramps were horrible. As crazy as it sounds, I know the exact moment that Zakai left my body because everything stopped.
I went in for an ultrasound to make sure my body had expelled everything and it didn't, so I chose to do a D&C, because at this point it had been about a month long process, and I was ready for it to be over. My OB is an angel on earth and as I was falling to sleep from the anesthesia she was holding my hand and wiping my tears. She told me to have one normal period before trying to conceive again.
In May of 2021 we found out we were pregnant again. I bawled because I was so overjoyed to be in that place again, but shortly after I put up a wall. I didn't want to daydream about this baby or get too excited because now I know how quickly things can change.
I went in for my first checkup on June 25th. I was about 9 weeks and I heard those dreaded words for a second time…"There is no heartbeat." Baby was measuring 6 weeks 4 days instead of 9 weeks. We waited two weeks and went back for a follow up ultrasound and again, there was no heartbeat and no growth. I chose to have a D&C again since my body obviously doesn't recognize when a baby has passed.
I had two missed miscarriages in less than 6 months. I was and still am devastated. Zakai should be almost 6 months old right now or we should be preparing to deliver Zion. We chose to do genetic testing on baby and everything was normal and we also found out baby was another little boy, so we named him Zion. It's a hard space to be in because I want answers as to why it's happened twice, but then I also want to be completely healthy and everything be fine.
In October of 2021, I reached out to my OB who delivered my first son as she retired shortly after the loss of our son Zakai, because I felt like my new OB wasn't taking my concerns seriously. She just kept saying, "I think your next pregnancy will be fine. Im not concerned at all." Which is great, but I've had two back to back losses and I'm concerned so your words only do so much. My old OB said after her patients experience two losses she lays the option on the table to go see a fertility specialist if you'd like, and she told me she'd write me a referral while we were on the phone. I told her I'd love that and then she asked me how my periods had been since my second loss. I told her I had only had one. My second D&C was in July and I didn't have a period until September. It was two weeks long and I passed a decidual cast, which completely freaked me out. After I told her that she goes, "Are you pregnant?" I laughed because we were using protection except for maybe 2 or 3 times because we wanted to let my mind and body heal and see a specialist before trying again. I told her no and then we got off of the phone.
Later that day, the fertility specialist called and said the soonest they could see me was January and we made an appointment. A few days passed and my OB's question about me being pregnant really bugged me so I took a test…..it was POSITIVE!!! I couldn't believe it. I contacted my new OB right away and did blood work. Everything looked great and she put my on progesterone until 12 weeks. She let me do weekly ultrasounds to check on baby and she's actually been so wonderful. I am currently 18 weeks pregnant with a baby girl due in June 2022!!!
Pregnancy after loss is so beautiful, but hard. At 16 weeks I woke up and had a gush of blood followed by spotting and brown discharge for a week. In the moment when I saw the blood I thought that my baby was gone. I immediately wrote her off as another loss. I started shutting down and cursing God. We went the day I had the gush of blood to see my OB's PA and she immediately found the heartbeat said not to worry and left the room. I didn't get to ask a single question and given my history with loss, I felt like I wasn't being taken seriously. I reached out to my OB and she saw me two days later and did an ultrasound to make sure my cervix and placenta weren't the causes of the spotting and discharge. Everything looked great thankful and baby girl was healthy and moving tons as to say calm down mom I am doing great!
As the discharge continued, I went back to my doctor and she checked my urine. Turns out I had a bacterial infection that she said was probably to cause of everything that had been going on. I'm still taking my antibiotic, but I'm thankful that she listened to me and my worries.
I will never understand why God called my two baby boys home, but I know without them this baby girl wouldn't be growing in my womb right now. Their hands were in this and that's given me a lot of peace. I'm thankful that God and the prayers of others have carried me this far because for the most part, I've had a lot of peace through this pregnancy and I truly believe it's because of the prayers of others and Gods hands over me.
There is a song called The Story I'll Tell by Maverick City Music and that song has been my anthem through walking through loss and grief. The line that I love says,
"When I can't see what you're doing, I know that you're proving you're the God who comes through"
and it's true. He is working behind the scenes, even when we can't see it or understand it, He will work it out. He will come through. Hold onto your hope and faith and know you are NEVER alone in this journey. Praying for all of you who know this pain and for those who are longing for their miracle.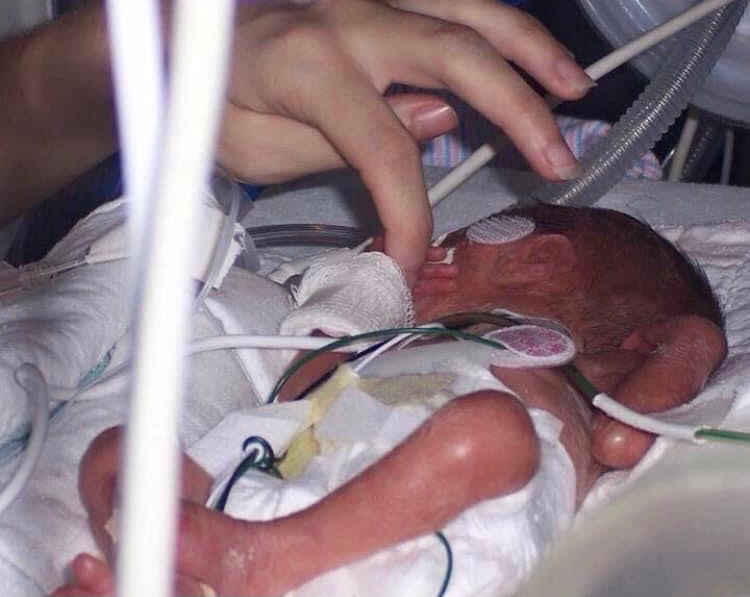 Infant Loss
" ... I remember being terrified waiting to hold her because it meant letting her go but the moment they put her in my arms my heart exploded and the moment they took her away my soul changed forev...
Read more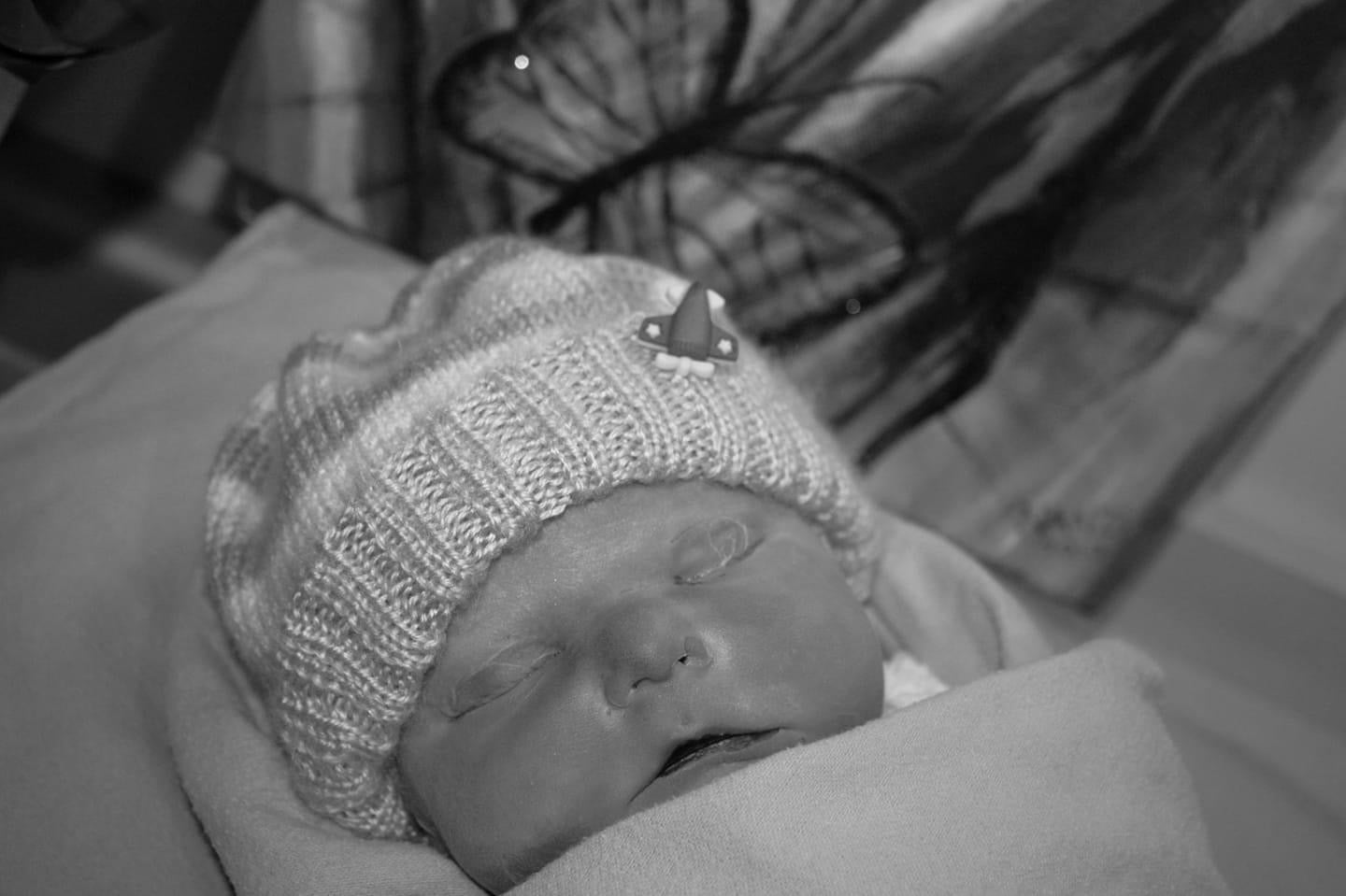 Stillbirth
" ... My world came crashing down as everything I had planned for us was gone. I remember looking at my baby on the screen praying I would see his heart start beating again ... "
Read more