Sterling Silver
What is Sterling Silver?
Sterling silver is an alloy of silver containing 92.5% pure silver and 7.5% of other metals, usually copper - this is where the designation of 0.925 comes from. Silver jewelry marked with a 925 is sterling silver jewelry that has been certified to contain 92.5% silver content. Sterling silver is harder than silver and is more suitable for jewelry making. The silver alloy is favored by jewelers for workability and durability.
Is sterling silver jewelry good quality?
Sterling silver jewelry is a high-quality choice consisting of 92.5% silver content - which makes it popular amongst jewelry collectors and designers alike.  Our solid sterling silver foundation tags are durable, legacy pieces, that, when cared for properly, can last a lifetime.
Is sterling silver jewelry regulated in the United States?
The silver content of 92.5% used in sterling silver jewelry is regulated by U.S. code and must be marked by a 925 stamp.  You will find this signature stamp on the backside of our foundation tag, as well as on the clasp of our solid sterling silver chains.
Can sterling silver be worn every day?
Absolutely - and we hope you do wear it every day. Sterling silver jewelry is actually best worn every day as the frequent use will prevent the buildup of tarnish and dust on the metal. Precious metals like silver and gold do best when worn regularly, so feel free to add sterling silver to your jewelry collection with the confidence that it is durable and when properly cared for, will look great today, tomorrow, and 10 years from now!
Shop our gold vermeil foundation tag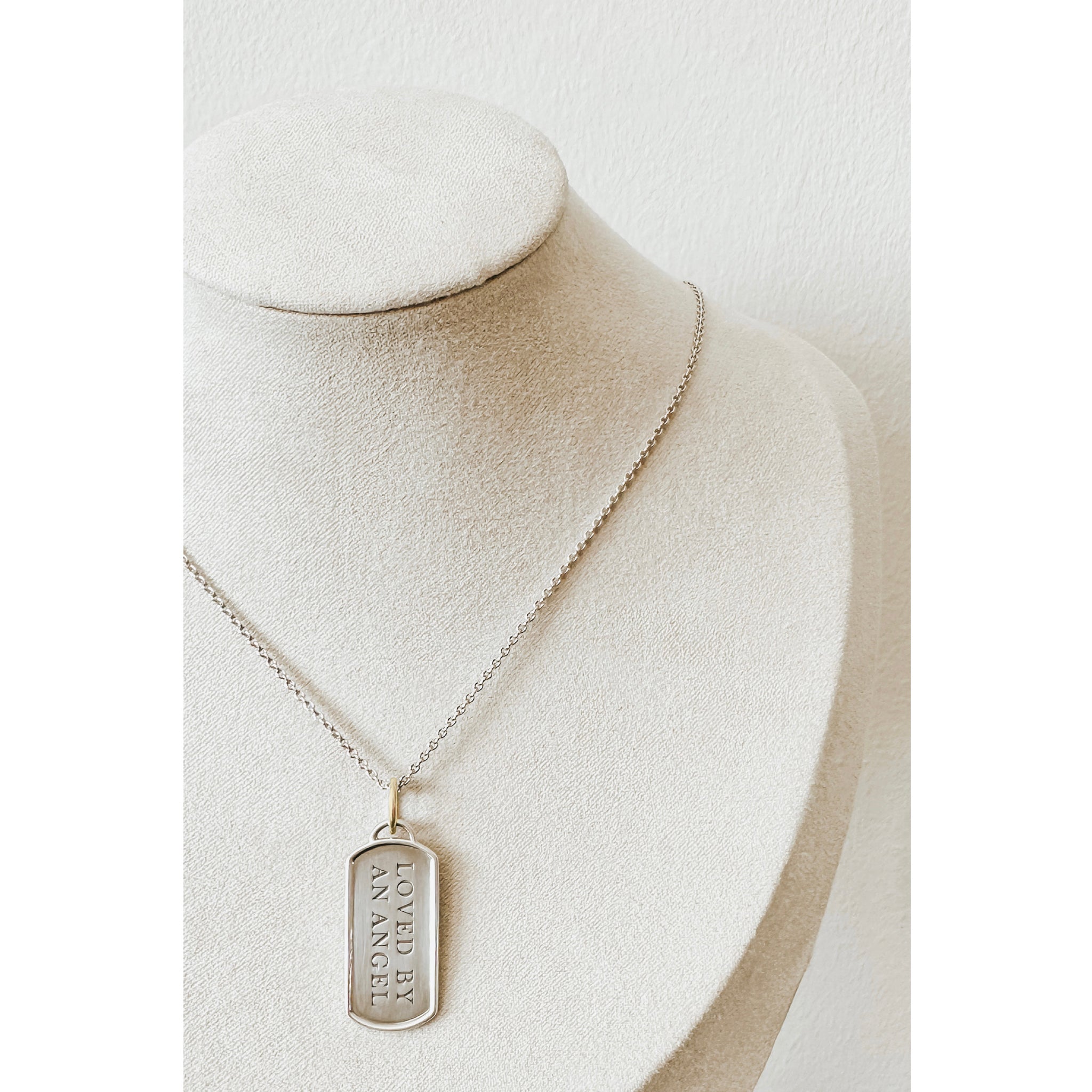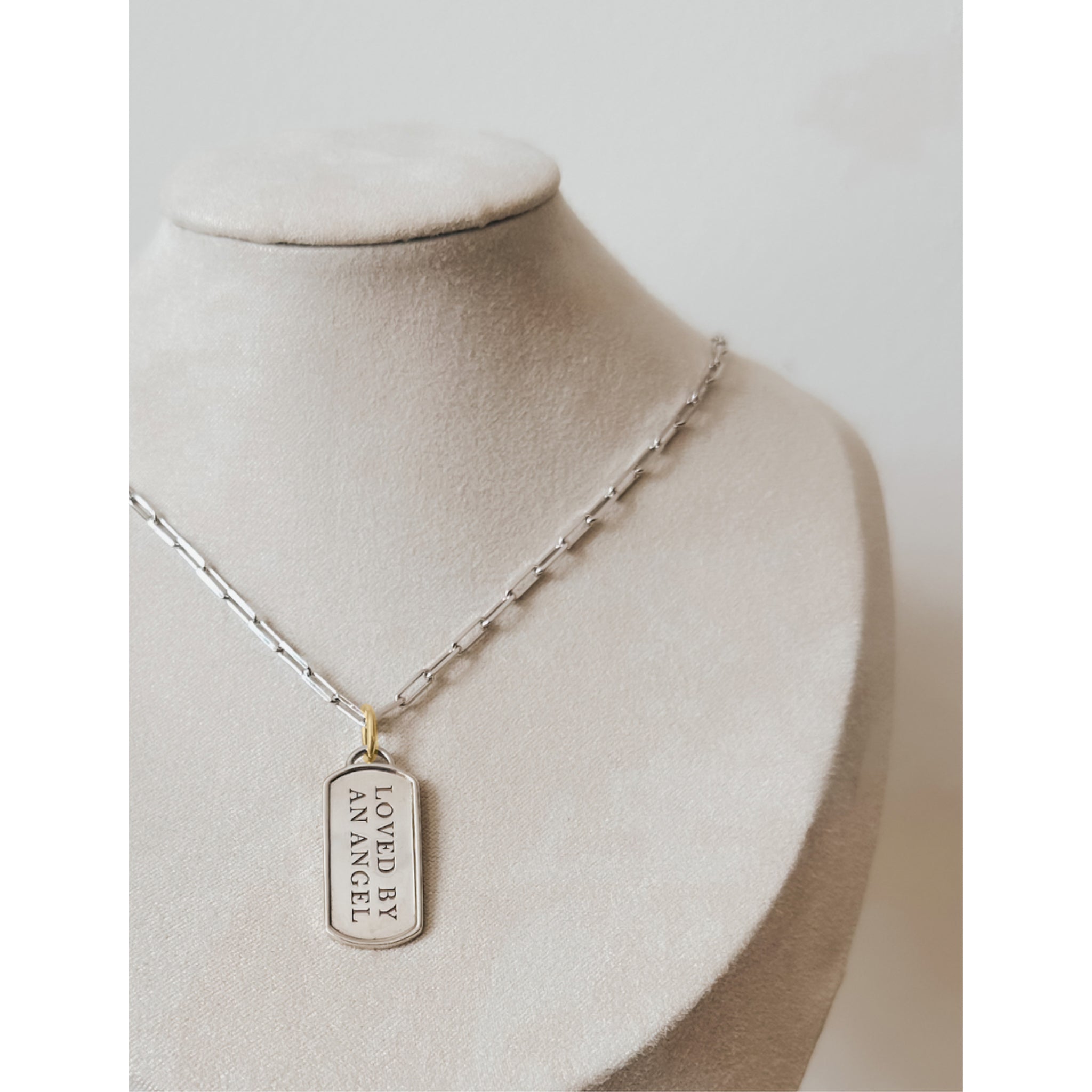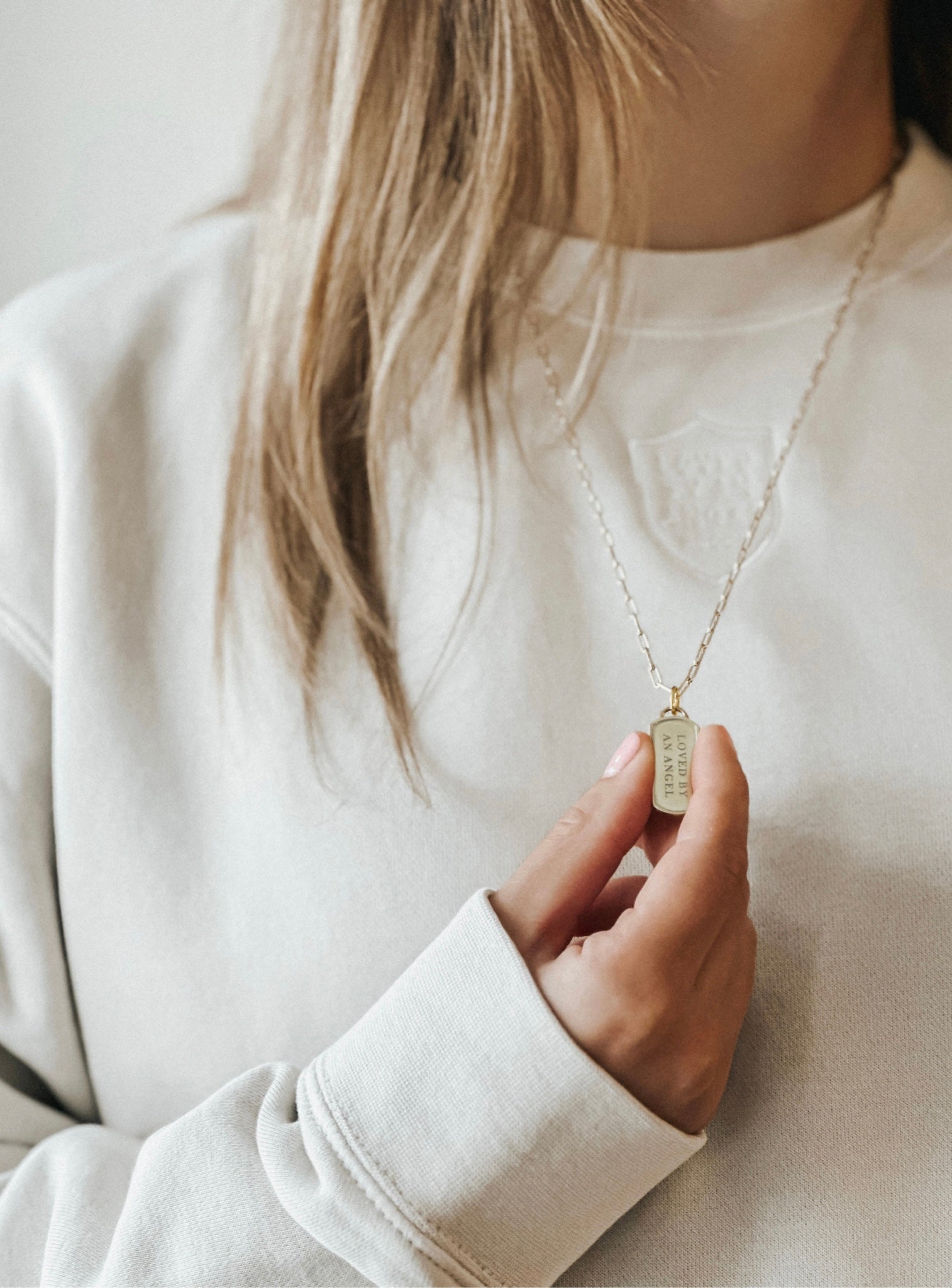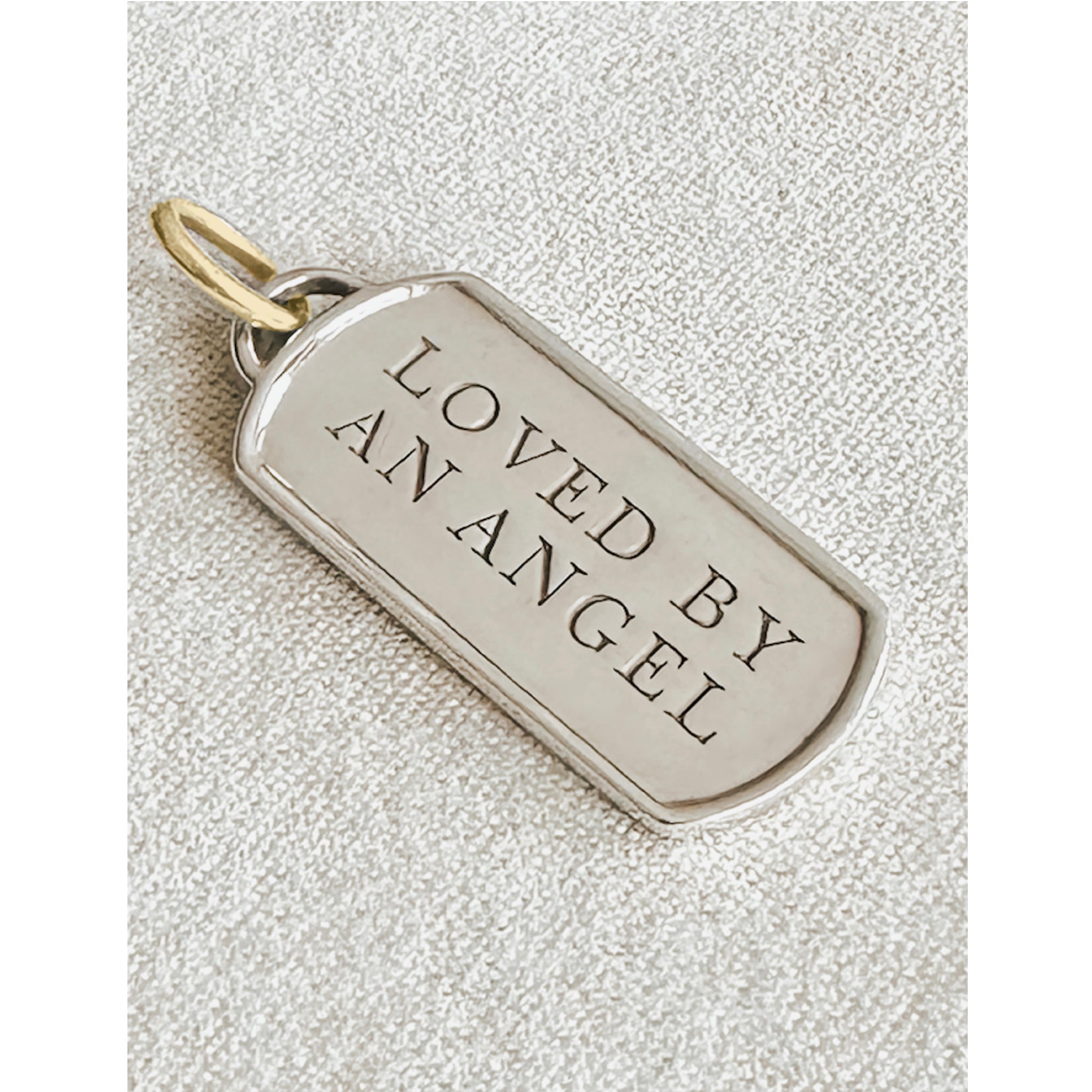 Sale price

$195.00
Regular price
(/)
---
Created to honor angels, The LOVED BY AN ANGEL™ Foundation Tag provides a timeless, lasting way to remember those we have loved and lost.  Boasting a high polished, mirror like finish, the foundation tag is sure to catch light at every turn - drawing attention to the cherished story for which these words represent.  As something that will be worn proudly day after day, we've created a piece that is just as durable as it is beautiful, that will withstand the test of time - for generations to come.
Metal Solid 925 Sterling Silver with 14k Yellow Gold Jump Ring
Chain Selection no chain | The Ella Chain | The Taylor Chain | The Lauren Chain
learn more about our chains
Tag Measurement approximately 1.14" x 0.51" plus 0.3" jump ring
We stand by the quality and construction of our jewelry.  Please read more about sterling silver to understand how to best care for your piece, adding to its longevity.