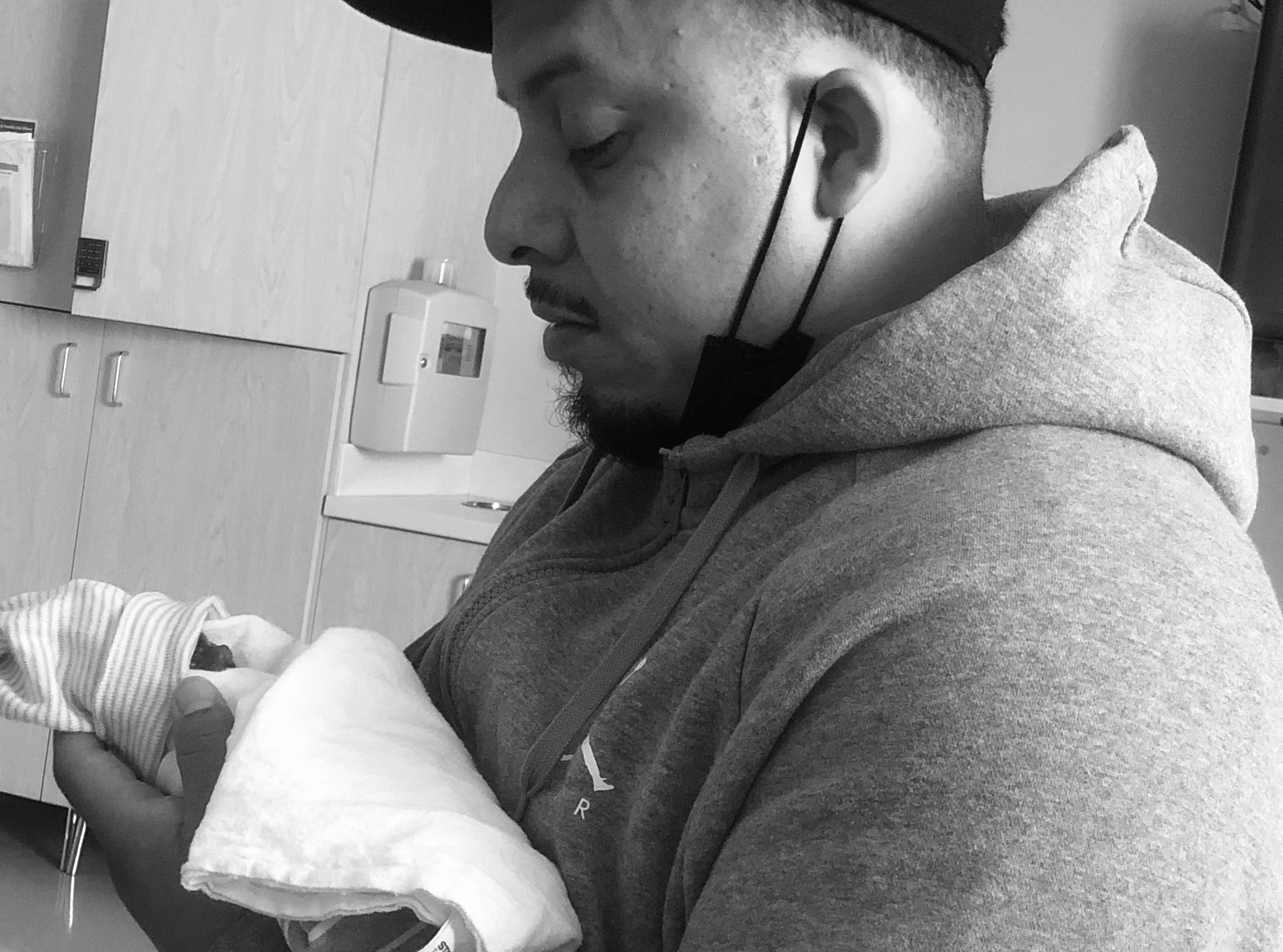 Noah
born October 5th, 2021
written by Yessi
Noah's Story
On Monday, October 4 around 9:30 am, my water broke.

I was seen by my OB shortly after, and that morning was one of the hardest days of my life.  What felt like forever for an answer to come for what to do next was devastating.

They gave me two options and I was lost, confused, upset and couldn't bring myself to come back and face this reality that now I'm living. That night we were admitted to Labor and Delivery.

It was awful, like I was walking but I wasn't here.  Once settled in the room, medicine was given to me to be induced. It was the most heartbreaking labor I've ever gone through.

The room was dark and quiet.  All I kept hearing was "sorry for your loss."  The next morning, Tuesday October 5th, at 10 am my sweet baby boy was born.
NOAH.

He was my little Joy with in the craziness of the pandemic and so much that had happened in between.

My life what was shattered and torn and the person I was, was gone. The hospital let me stay with him 2 nights which was hard yet comforting. He was so tiny and beautiful, too perfect. I see him every time I see his brother's his little features, so much alike.

This pain is hard to carry.  The aching in my chest and not being able to breathe makes it's so unbearable.

I feel like when situations like this occurs support system is needed knowing you have your loved ones by your side... In my case I didn't have that.  Both my sides of the family and my husband didn't think Noah's life mattered.

Noah was going to be placed to rest with my grandfather. My mom and her siblings all discussed and had said it was fine knowing that my grandpa had said in the past if anyone ever passes they are welcome to be put in his plot with him.  I was raised by him, and lived with my majority of my life.  When my aunts had offered me that they would be ok with putting Noah with him, I found some type of comfort knowing he will be with the man I looked up to all my life.

The worst wasn't over yet… the night before his service my family (cousins, aunts & uncles) changed their minds, and said no after two weeks of saying it's okay.  I felt like I was back in that labor room, yet couldn't move or say anything.

The morning of his service only my coworkers and friends and my dad's side of the family showed up (my dad was never involved but his nieces and nephews we've had contact in the years).


Now in the past 3 months, my family doesn't talk to me.  I've been blocked on social media, and heard things like he wasn't an actual person and to get over this all. They made my loss about themselves and stood quiet.  My mom hasn't even been around, it's just been my husband and I, and let me tell you it hasn't gotten any better.

It's one thing losing your child, and another what my family did.


Maybe I shared too much, I honestly don't know how to cope with all of this pain and how to share my story.  I was even scared, but Noah mattered.  He still matters and I love him everyday and with every breath I take.
Stillbirth
" ... I have no doubt that my angel led the way and together we have made strides in the stillbirth community ... "
Read more
Stillbirth
" ... I found myself on the opposite side of the lens -- I was the parent lying in the recovery bed snuggling a baby that would never wake up ... "
Read more