Sienna Lourdes Sachi Severson
born June 16th, 2017
written by Elizabeth Severson
Sienna's Story
I realized that for many, Sienna's Story has been unheard. Though it's hard to share such intimate details of what happened, I'm doing it out of hope. Hope that someone else will hear our story and walk away with a different and happier outcome. 
On June 7th I went into L&D with contractions. Though they were regular, they weren't strong enough to cause progress. So I went home. I was told unless 1. I couldn't talk through contractions 2. Began bleeding or 3. My water broke, I didn't need to come back. Just as a side note those 3 things never happened for me. On June 10th I went back in with more painful contractions. They admitted me. I went from 0cm dilated to 4cm in 2 hrs. I was given steroid shots for Sienna's lungs and pumped with lots of IV fluids. Sunday morning I was sent home, though I was still contracting regularly and uncomfortable. 
On June 14th I went in for a follow up. We heard and saw Sienna's heart beat and her active little self-moving around. I had progressed some more, this time 60% effaced, and pain was stronger but still bearable. So we came home. 
That night my pain intensified. And it seemed different than the pain I was already having. I called L&D and they said if I didn't have those 3 symptoms, that they would probably just send me home if I came in again. So we stayed home.
I paced at night in discomfort, waiting for either my water to break or to get to the point where I couldn't "talk". Never happened. Halfway through the day I had an unsettling feeling. I pulled out my "at home" fetal heart monitor to check on sienna, and for 35 min couldn't find it!! I panicked. We rushed to the hospital and I was told it was probably just her position.
On Thursday June 15th at around 4pm I heard those dreadful words "There's no heartbeat". My world came crashing down in a matter of seconds! My sweet husband (who met us there from work) walked in as I was being told those words. I remember his face going from joy that this could actually, finally be it, to horror at what he had just walked into.
On June 16th at 8:04 am we met our 6lb 12oz angel. It was perhaps one of the hardest days I believe I'll ever face. She was perfect in every way, a true "angel" that we were blessed to be able to hold here on earth.
I knew her life and death wasn't in vain and she had a mission that I wanted to help fulfil. I just wasn't quite sure what that was. I spent many nights after her birth, looking for images or blogs or virtual groups that represented or validated what I was going through. I was shocked when I realized there wasn't much out there. I reached out to a friend, who was also our wedding photographer, Liz Evans, and we came up with a plan to create images that would reflect the alarming "1 in 4" statistic. It just so happened that I had 3 other friends/family who were expecting babies at the same time I was. Right there, we fit the "1 in 4" statistic. Along with images, I got started on creating a page on Facebook that could be a virtual community of support for others experiencing infant loss, miscarriage and stillbirth as well as a way to create awareness about this sort of loss and break the taboo that existed in regards to speaking about our losses. It became a place where I could pour my late night thoughts into and I could do something I LOVED: write. I quickly learned these thoughts, these moments I was experiencing, were also happening to other loss mamas. And that's how our "1in4StillbornStilloved" Facebook page came to be!
Shortly thereafter in 2018, a year after Sienna, came our first ever Sienna's Walk. A 5k walk where we honored, remembered and celebrated our beautiful angels! The event included a 5k walk, vendors, food trucks, children's play area where a craft was created for lost siblings. We ended the event with a remembrance ceremony where we had guest speakers, a dove release ceremony and we read off the names of nearly 100 angel babies. The event brought together over 500 people. We were the first ever event of its kind in California. We raised nearly $8,000 and that money was used towards creating a Scholarship fund in Sienna's name for local graduating seniors as well as "Angel Care Bags" for 3 local hospitals to hand out to families who left the hospital with empty arms! 
We have since had one other "Sienna's Walk" but unfortunately COVID stopped our plans for our 2020/2021 walks. We are hoping to bring it back this year!
We have had awesome community support. Local newspapers ran our story and featured our images on the front page and local radio stations had us come in for interviews! Most recently, our efforts to get a bill passed on the state level has just turned a corner and there is a bill in the works for California that will give stillborn parents a one-time tax break. It's a great start for taking our mission to a grander platform and to keep the conversation going! I have been communicating with the office of Assemblyman James Gallagher and the progress so far is exciting!  
We've come a long way since that heartbreaking summer day when I first held my angel. I was a scared and lost first time mom with no idea how I would be a "mother" without a baby to hold. I have no doubt that my angel led the way and together we have made strides in the stillbirth community. Today I am a mommy to 2 "earth" babies and I am so thankful I have been given the opportunity to be their mommy, but my job as an "angel" mommy has not changed. I will always speak my daughter's name and advocate for the community that is often silenced out of fear. My daughter existed. My daughter lived. My daughter is an angel. I am "1 in 4".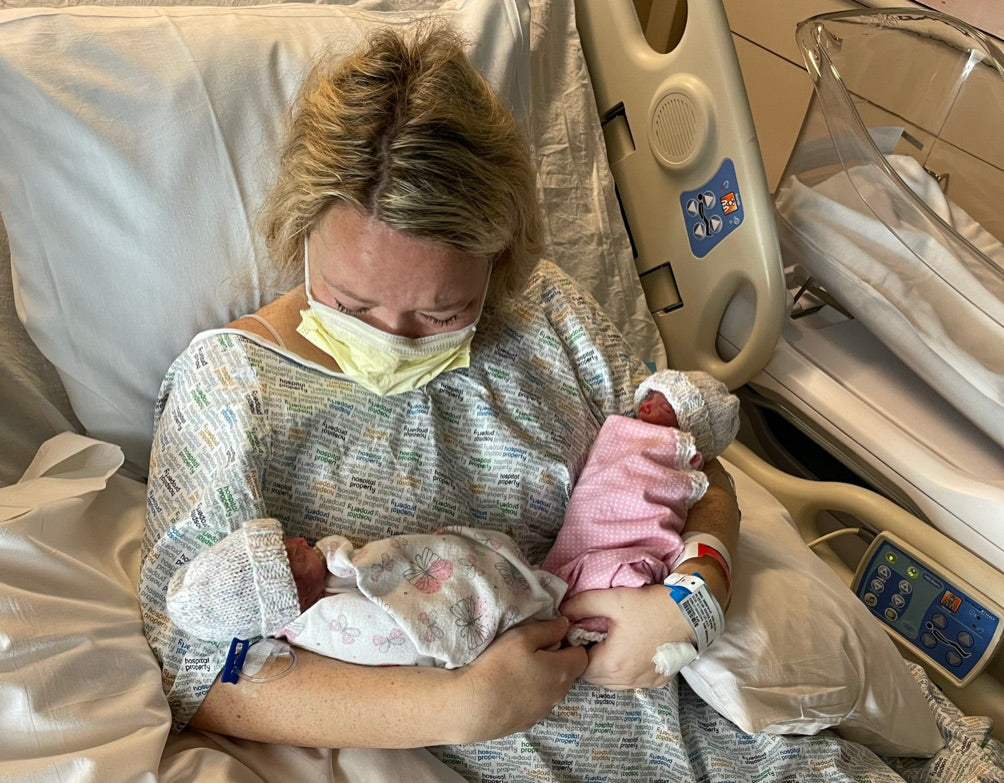 Stillbirth
" ... two doctors came into the room and told us that our twins didn't have heartbeats, and they were gone. My whole dream was shattered in that moment ... "
Read more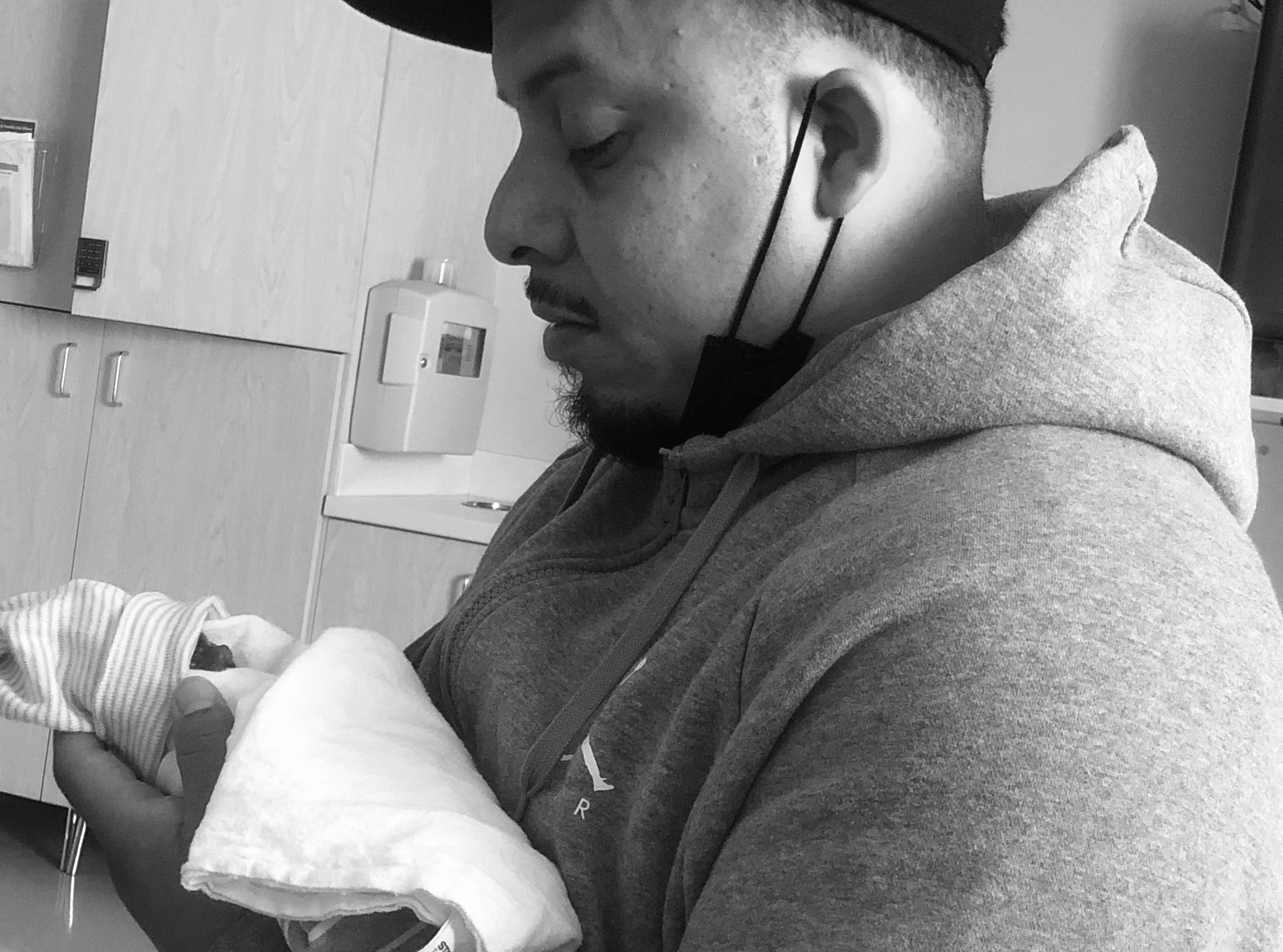 Stillbirth
" ... It was awful, like I was walking but I wasn't here.  Once settled in the room, medicine was given to me to be induced. It was the most heartbreaking labor I've ever gone through ... "
Read more